Imagine yourself and 300 of your best, most fun, most attractive friends.
 
Now, imagine all of you piling yourselves as one beautiful pulsating mass onto 3 of our graffiti'd former city school buses, popping cheap champagne and careening around the city of Detroit with a soundtrack and entertainment that is far superior to whatever the jukebox is playing back home.
 
We are taking you EVERYWHERE tonight. So pace yourself and keep your damn shoes on, because this isn't your basic ass bar crawl.
A: Detroit City Distillery

Detroit makes really great shit. We invented the automobile, ya'll. And now we make booze. Really delicious, locally crafted booze. You ever wonder what gin tastes like when it's made with local pine trees? Find out tonight. The founder of Detroit City Distillery, Michael Forsyth, is on deck to talk to you about important Detroit innovations. 
THE HOOK UP: But Daddy, where does Whiskey come from? Let Sir Forsyth school you with a private tour of the distillery. Tours happen between 8-10pm while you're still sober enough to enjoy it, so we recommend starting your evening here. 
NEARBY BARS: Vivio's. Cutter's (get the steak tips). Bert's Marketplace. Thomas Magee.
A veritable factory of bad decisions and next level party action. If you're not aware of The Well, you either just moved here or just became legal drinking age. The gateway to Greektown, we advise you to get in and get out. Quick.
Because nothing good happens in Greektown. But that's kind of the point, amiright?
NEARBY BARS: Old Shillelagh. Delux Lounge. Firebird Tavern. Fishbone's. The Baltimore.
Some serious sexy vibes happening at Townhouse Detroit - downtown's newest hotspot. This place is a legit scene. Scope out the enclosed glass patio - it's like dining at the Belle Isle Conservatory, but without the hassle of going over a bridge and dealing with State Police. Grab a snack from the sushi bar or the dim sum cart and sample their fancy ass whiskey selection. 
NEARBY BARS: Just about everything including Foran's Grand Trunk Pub, Checker Bar, 1701 Cigar Bar, Jacoby's, Detroiter, Sweetwater Tavern, etc.
The old staple. You know this joint: $5 mixed cocktails. $4 craft beers. $3 Tasty tiny sliders. 2 hour wait times.
NOT THIS TIME, SONS! 
The Slider Don Dada, Jaques Simon is closing down the back patio just for us. Walk straight past that line like the boss you are.
THE HOOK UP: There's a secret cash bar on the patio: two special mystery sliders and a hell of a cocktail called the Thanksgiving Day Destroyer. Go feed someone sexy.
Ask your friends if they've been to Huron Room yet. They haven't. Because it's not even officially open yet. But the homies who launched Green Dot decided to create an empire and thus, Huron Room was born. They only serve locally crafted beers, booze and bites from around the Mitten. 

THE HOOK UP: Grab a craft beer or punch and a skewer of something tasty for a Detroit steal: $10.
E Part II: Our/Detroit
If you're feeling like switching up the vibe, Our/Detroit is literally in the same building as Huron Room. They've been slangin' custom cocktails made from Our/Detroit Vodka - which is distilled right behind the bar.
THE HOOK UP: $5 gets you a super fancy Vodka Punch that is way better than any kool aid punch you used to drink out of a trash can in college. Trust.
NEARBY STUFF:  Donovan's Pub. Mexican Village (TEQUILA!).
The brisket beacon. The paragon of new-style urban revival. A BBQ joint. Whatever you want to call it, Slow's is the cornerstone of Corktown and the first spot people usually hit when they first get to town. More of a restaurant, they still have a super great wraparound bar serving unique local and imported boozahol. The magic is on the block, though, with tons of talent within a wobbly walk.
NEARBY STUFF: Mercury Bar. LJ's Sweetheart Bar. Sugar House/Bill Murray. Bobcat Bonnie's. Rubbed. Motor City Wine. Bucharest Grill.
The rock house that never really slows down. PJ, the owner, is almost always there and happy to rap about the music scene, records, New Orleans and taxes. Serving up the absolute best po'boys and affordable drinks in town, they're having a gigantic show with the Gabriel Brass Brand and Detroit Pleasure Society tonight. NEW ORLEANS STYLE heavy brass hitters. Cover is $10 cash and so worth it.

NEARBY BARS: UFO Factory. St. Cece's Pub. Nemo's Bar. Ottava Via. McShanes Irish Pub.
A holdover from a better, dirtier time in the local party scene. The Temple is that spot you hit after midnight to unlock the special unexpected nighttime magical potential. 

NEARBY BAR: TV Bar; which is also great but a super long ass walk.
One part Veteran's bar. One part living room. One part dance factory. Three parts gigantic backyard with chill vibes and koi pond. Old Miami is the hot center of the local party scene and consistently a stellar time.
NEARBY BARS: Honest John's. Great Lakes. Garden Bowl/Majestic. Jumbo's Bar. La Feria. Selden Standard. Kinda close: Union Street.
Oh, Bronx Bar. A Midtown institution. Extremely loud jukebox. Pool table. And cheap booze. What else do you want? A Corned Beef sandwich? A Black Bean burger? Jesus you're still hungry?! Fine - Bronx Bar will hook you up.

KINDA NOT REALLY NEARBY BARS: TV Lounge. Harry's Detroit Bar.
First stop on the #stupidbarcrawl @detroitcitydistillery for some drinks and a little distillery tour!
Second stop #stupidbarcrawl
Mmm...booze #stupidbarcrawl @sexyle982
Bar crawling #Detroit with @toricrzy, courtesy of the #DetroitBusCompany 🚌🍸🍸🍸 #stupidbarcrawl
😍😍 #stupidbarcrawl #detroit #biggestbarnight
Heads up crawlers! The Detroit City Distillery stop is at Market and Winder in front of Vivio's! #stupidbarcrawl https://t.co/PIkIi16Ije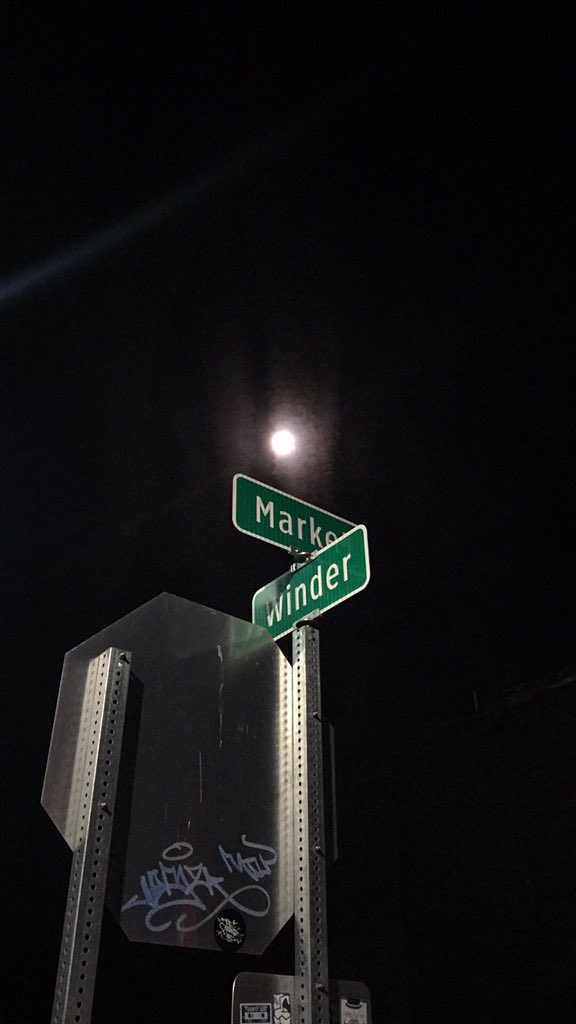 Just hanging out with a couple pals with great brows. @larzmercedes #colemanyoung #stupidbarcrawl
Pretty picture while waiting for the bus #stupidbarcrawl
My gals. 🎉🍻🚌 #stupidbarcrawl
The Qube & Griswold #stupidbarcrawl
Not even officially open yet #stupidbarcrawl
#Detroit looking beautiful #stupidbarcrawl #Woodward
Forgot to take a picture of Trunk - this will have to do. Go Lions!! #stupidbarcrawl
In full swing 🍸 #stupidbarcrawl w/ @toricrzy
Fun ✌🏼️✌🏼#detroit #stupidbarcrawl #biggestbarnight
Give me bourbon, or give me death! #detroit #stupidbarcrawl #biggestbarnight
Not Another Stupid Bar Crawl